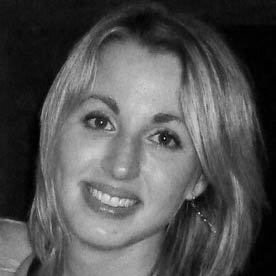 Newquay Physiotherapy is managed by Kate Starling, a highly trained musculoskeletal physiotherapist, with a clinical history in both the NHS and private practice throughout Cornwall.
Kate graduated with a First class honours BSc (Hons) physiotherapy degree, and has since trained extensively in further postgraduate practices including sports massage, medical dry needling, Traditional Chinese acupuncture, Pilates, spinal manipulation, osteopathic articulation, taping, specific soft tissue mobilisation, instrument assisted soft tissue mobilisation and connective tissue release.
As a fully qualified ITEC sports masseuse, ATCHP acupuncturist, APPI Pilates provider and Level 5 Nutritionist, Kate is able to tailor the complete care and treatment programme your body needs.
It is often common for pain relief and other medication to be prescribed without truly tackling the cause of the problem. At Newquay Physiotherapy we firmly believe that diagnosis and treatment should target the root causes of pain to not only provide the most effective treatment, but also – and critically – to help prevent its recurrence.


Registered with both the Chartered Society of Physiotherapy and the Health Care Professions Council, we maintain membership to these bodies through continuous professional development & maintenance of up to date evidence based research.
Prior to becoming a physiotherapist, Kate gained a LLB (Hons) Law degree and a Postgraduate Diploma (PgDip) in Broadcast Journalism. She therefore combines her literary, journalistic and science based experience and contributes health and research based articles to SUP International Magazine on a regular basis.
We are based at the Yoshimi Salon & Spa in Newquay To make an appointment or to discuss your requirements, please send us an email to info@newquayphysio.co.uk